May Meeting comes Early
on
April 24, 2014
at
10:40 am
Good Evening Members & Friends of IBM Hamilton Ring #49, The Doug Henning Magic Wand Club:
Mark your calendars for next Wed. April 30th. No, it's not Tax Filing Deadline (CRA  gave a 5 day extension).  It's the Tri-City Lecture (London,Kitchener & Hamilton Clubs) hosted by Kitchener IBM Ring#235 at 7pm. at
St.Andrew's Presbyterian Church,54 Queen St.North @ Weber Street, Kitchener N2H 2H2.
Originally our 3 clubs were having Mickael Chatelaine from France lecture, after his appearance at the 4F convention (this weekend in Batavia NY.) Unfortunately, Mickael broke his elbow a few weeks ago and will not be attending the 4F convention.  Our thanks to member Joan Caesar for arranging a substitute lecturer/performer/entertainer & multi award winner Michael Dardant, who coincidently was born in France, but calls his home in the "Big Easy" New Orleans.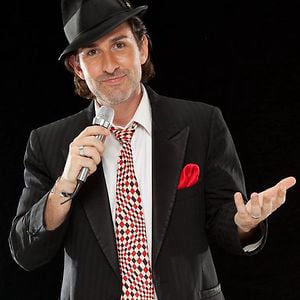 PLEASE NOTE THAT THIS TRI-CITY LECTURE IS FREE FOR ALL PAID UP CLUB MEMBERS. THIS LECTURE WILL ALSO REPLACE OUR NORMAL MAY 13TH HAMILTON CLUB MEETING………NO MEETING IN HAMILTON IN MAY!
We hope to be able to give Michael Dardant a warm Ontario welcome, with a great turn out from all 3 clubs.
See you in Kitchener, next Wednesday night.
Magically yours,
Doug McCoy, President
IBM Hamilton Ring #49
PS: This Sunday is "MAWNY", the BEST 1 day convention being held at The Clarion Hotel, 8250 Park Road, Batavia NY. 14020.
A few of us are car pooling to this event & will be meeting at The Home Depot Parking Lot, 350 Centennial Parkway North,(HWY#20), Stoney Creek & departing at approx 7:45am if anyone is interested in sharing a ride.
Try to let me know in advance if you intend on going & need a ride as we don't want to disappear from the parking lot without you.  Remember your passport!!!